17 Year Old Girl Sets Lover on Fire in Benue – Have you ever imagine sleeping with your lover and waking up to see yourself on fire and then in the land of dead? This is exactly what happened to Elvis Chidinma Omah a traditional medicine seller in Benue State whose 17 year lover sets him on fire.
Elvis and a 17 year old girl, (name withheld) were two lovers who loved each other uncontrollably and unconditionally until things starting going otherwise which prompted the girl to set her lover on fire.
The love was too strong that Elvis and his young lover had to oath never to leave each other no matter the weather, they promised to love themselves till they grow old and die together.
Things became ugly when the 17 year old girl started receiving information from her friends that Elvis is paying bride price for another girl and want to leave her for another girl.
The said she refused to believe at first because Elvis was still showing her undeniable love and he had refute the allegations.
According to what the girl told the police, she has been dating Elvis for 3 years and it was Elvis that disvirgined her.
The state's police publicity officer, Catherin Anene said that from the confession made by the girl, their love was very strong until Elvis started cheating on him.
The 17 year old lover told the police that she became pregnant for Elvis and since then, He started bringing different girls to the house.
She said sometimes, he will bring a girl to the house at night and will ask her to lie on the floor while Elvis and the girl will lie on the bed.
The also explained that she has been pregnant for him for 3 times but aborted them on his commands. She said she tolerated all that because he has promised to marry her.
She added that it was the forth pregnancy that she refused to abort and decided to break up from the relationship.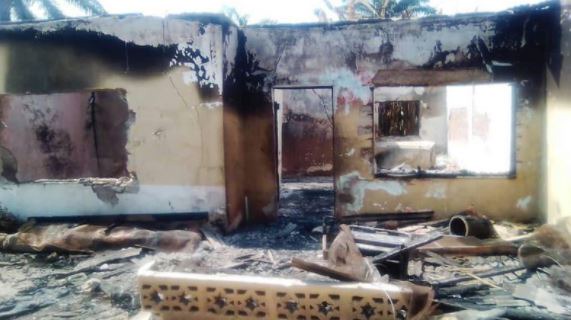 She got enrolled on Joint Admission and Matriculation Board examination and got admitted into the university.
Elvis had travelled to his village at Enugu State, he returned to Benue for his usual business and saw his lover again. He began begging her again back to his life.
She accepted and went back to his life, paid him a visit at his home at Zaki Biam Street, Wadata area of Makurdi, Benue state capital.
The girl told press men who were present at the police station that, she bought petrol at 850 naira before going to see Elvis and she dropped the fuel at the gate while going inside.
She said she prepared and eat jollof rice together with Elvis happy, she didn't show any sign of heartbreak.
She said Elvis had slept off around 2am on Monday, 11th January, 2021 when she stood up to get the fuel outside, she had poured the fuel all round the room where Elvis was lying down, she lit the matches and set the room and Elvis on fire and ran to the nearby church to sleep.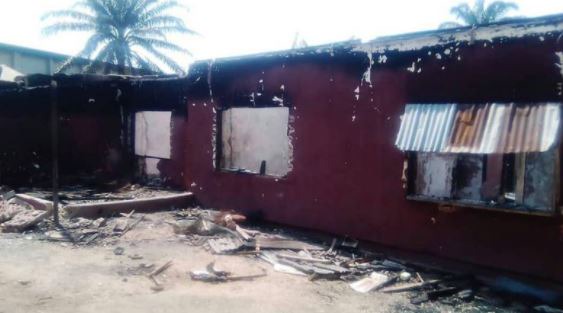 Neighbours came to recue him on hearing him scream and seeing flames from his room, he had sustained severe burnt but was rescued and rushed to Federal Medical Center where he finally died, according to the police.
The police confirmed the 17 year old was arrested yesterday, 13th January, 2021 and will remain in police custody for further investigations.
Information Drillers gathers that there have series of similar cases in Benue state in recent weeks.
ALSO: