As Stingy Men Association of Nigerian Trends See 4 Nigerian Celebrities That Has Joined – No doubt, January 2021 is starting with funny and interesting stuffs trending all over the internet like Stingy Men Association of Nigeria (SMAN) which over the week has been trending till date.
We want to take a quick look at how the association originated and how many people including Nigerian Celebrities has joined the association so far.
Our source has gathered that, "SMAN" started in Zambia as "SMAZ" when a local media platform reported a case of a man Mr Loenard Mweembe, who assaulted his wife after she demanded for money to use for her hair.
He gave her money worth k150 which wasn't enough for her claiming he is a SMAZ member.
SMAZ member had in November 2020 raise funds and buy 800 capacity plane in Zambia.
Four Nigerian Celebrities That Has Joined SMAN
Stingy Men Association of Nigeria "SMAN" has so far been adopted by many Nigerians and top celebrities has joined the association.
Here are four Nigerian celebrities that has joined SMAN.
1 Rude Boy (Paul Okoye)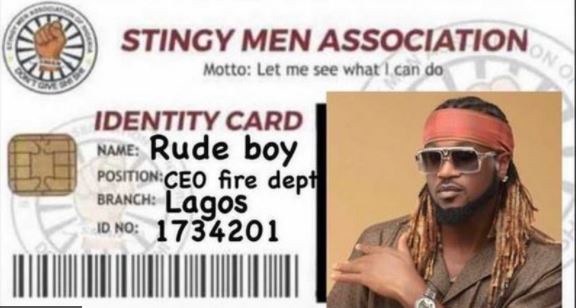 Rude Boy is one of the few Nigerian celebrities that has shown interest in SMAN. Rude Boy posted this on his social media account and wrote "temporary ID card as member.
2 Don Jazzy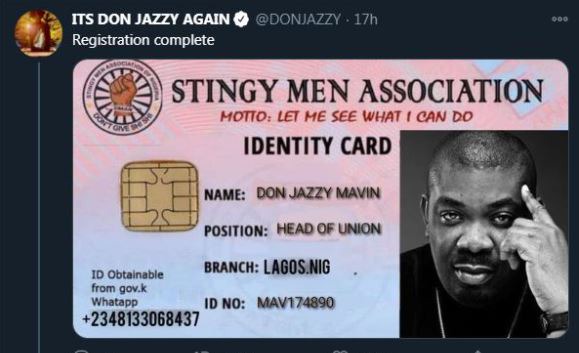 Don Jazzy is one of the Nigerian celebrities that has joined the SMAN. He made this known on his twitter post titled "Registration complete".
3 Dr. PamPam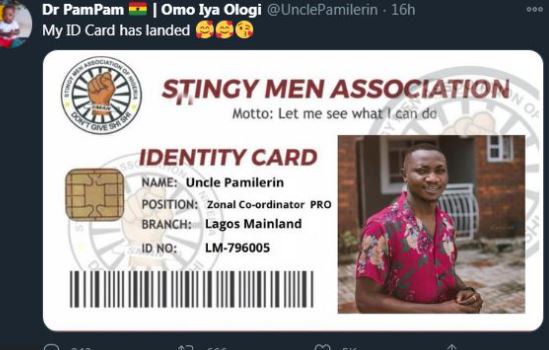 Dr Pampam is social media influence who said  "Dont give shi shi"( No give any money) as he announced his membership.
4 Akin of Lagos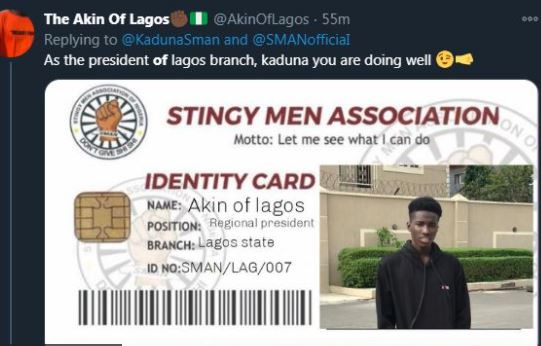 Another popular online influencer, The Akin of Lagos is among the few Nigerian celebrities who has shown interest in SMAN. He join the association and posted his ID card on his twitter account.
Meanwhile, a female version of the association has also emerge and it's called, " Stingy Women Association of Nigeria (SWAN). Women across Nigerian has dedicated interest in joining the association.
However, both association is about being stingy to the opposite gender.
ALSO SEE: